Try your hand at these arts n crafts products
Smartphones might be the answer to everything, as everything morphs into the digital as we speak  – but there still is a place for handmade talents. Those precious elements like handwritten letters and almost anything made by the hand are becoming more and more scarce, but the magic of self-made creativity is nowhere close to evaporating out of sight.
There still remain a large variety of products, in an online retail world, which will put your talents as arts-and-craftsman to play.
So if you'd like to see your kids getting involved in something other than a brain-addling technology device, here are a few items that will unleash their creative streak.
All items mentioned are available at Beirut Shopping.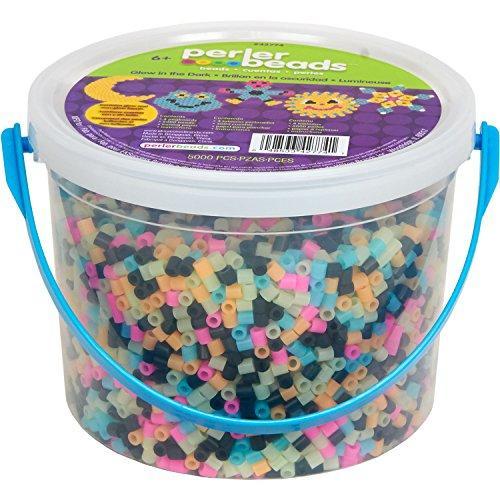 PERLER 42774 GLOW IN THE DARK ACTIVITY BUCKET
Your kids will never tire of this bucket of fun. It contains 5,000 glow in the dark beads which can be pegged to a board included in the package. There are 4 reusable pegboards for the kids to choose from, with different shapes – a small square one, a circular one, and a variety of other shapes like a hexagon and a star. Also included is ironing paper with very easy-to-follow instructions and recommendations on how to get the best out of the glowy designs. For ages 6 and up, this is a game that'll let their talents shine on through the evening. A very compact size also makes it easy to stow away under the bed when it isn't playtime.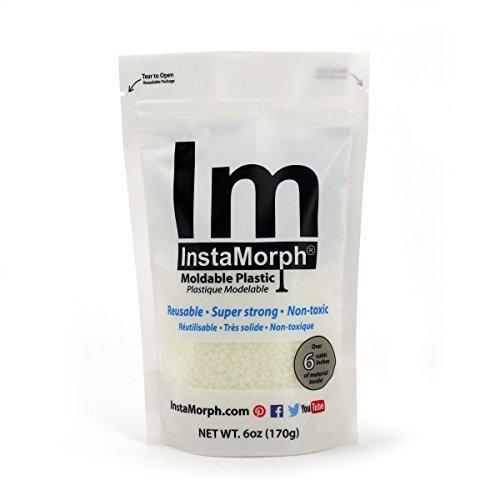 INSTAMORPH – MOLDABLE PLASTIC – 6 OZ
Something to get your fingers busy with, the Insamorph is as its brand name suggests a perfect product with which to morph an infinite number shapes. When heated, the modeling clay becomes easily molded into whatever shape you choose. It's composed of light polyester thermoplastic which has the double use of functioning like clay when it's in a warm state, but becomes dense and durable when cooled down, solidifying at room temperature. What makes it stand out from similar products is that you aren't limited to whatever shape is conceived once it's dry, because all you have to do is reheat it and presto, you can mold it all over again. This is a product that will never outlive its benefits. The instructions are easy to follow, just heat water and pour the concoction into it. It's ideal for custom designing things like mounts, additional doorknobs or any propagation you might need to install for your furniture.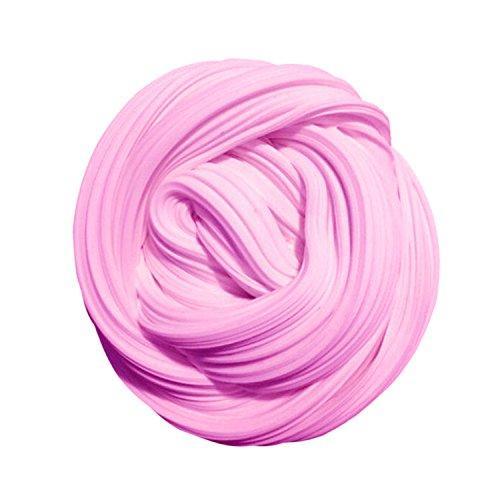 SOFT CLAY FOR SLIME,DIY TOYS CLAY FOR HOMEMADE SLIME
A great way to initiate yourself or your children into the arts and crafts realm of creativity, this product is literally hands-on. An eco-friendly material that is non-toxic is comprised of very bright colors and a variety of textures for you to play with. It's made of natural materials and the self-hardening compound molds like magic in the palm of your hand. Easy to mold with, the fun will never end if you're aiming to take care of a school project, build something useful or even just play with it like slime. It's got a very long shelf life so is worth the investment. You'll be able to create all sorts of mini clay figurines and sculptures and the best part is it doesn't stick to your hands so you won't have to worry about that part.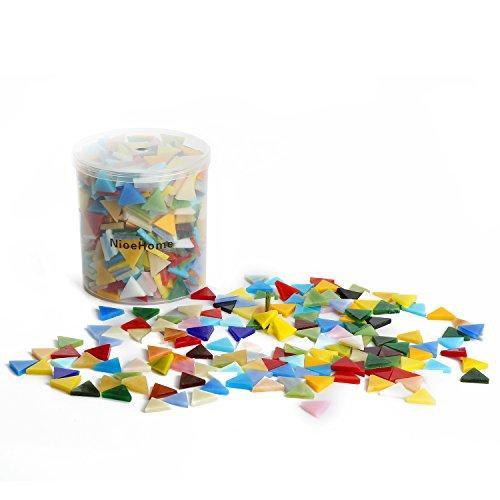 750 PIECES MIXED COLOR MOSAIC TILES IN STAINED GLASS
If you're interested in taking a stab at self-composed mosaics, this is an assortment that'll do the trick for you. It also serves as the perfect tools with which to train your children's creative skills. A very resilient and innocuous glass, the collection is designed in a way so as never to lose color after the premixed grout is applied. Create beautiful patterns and let your imagination go wild. The triangular tile shapes will give you a multitude of patterns to elaborate. Included in the package is 1 piece of storage box with a generous assortment of colors that will suffice for multiple stained glass mosaic creations.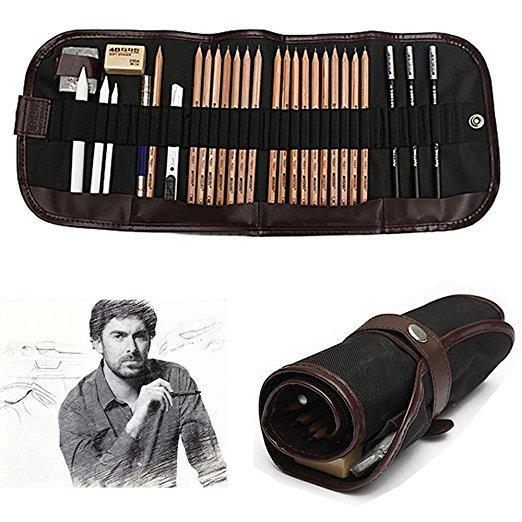 KOBWA PROFESSIONAL SKETCH DRAWING KIT, 18 PIECE-ART SET
Whether artist in the making or illustrator extraordinaire, this set of premium sketching tools will bring out the Picasso in you. It includes the real deal of 18 sketch pencils which are made of wood and reinforced with anti-breaking materials. Also included are 3 charcoal pencils made of soft carbon which yield a thick black color and are designed in a way to let your hand glide with full on comfort. There are also 3 erasable pens that are composed of high-quality rice paper and a stainless steel craft knife.  
Definitely geared towards the art pro but also adding to your aspirations as an artist you even get a portable drawing kit with a rolling punch, all contained within one washable canvas pouch with slots etched into its sides. A rolling design makes it easy to stroll with wherever you venture.
So if you're trying your hand at the most archaic form of creativity, you'll be sure to bring out the artist in you with these items.
All products are available with one click, hassle-free, from Beirut Shopping, Lebanon's most frequented online retailer.