Top Cool Toys On Every Child's Wish List
Every child has an endless wish list of must-have toys. Toys are specifically designed to entertain, educate and boost a child's creativity. There are many occasions where a parent could give the child his or her favorite toy such as birthdays and holidays. Apart from these special events, a child would have the opportunity to receive a toy after performing well in a school play or getting excellent grades at the end of the school year. If you are searching for cool toys that are included on every child's wish list here are some of the popular picks of boys and girls.

Train
The train is among the top favorites of children, both boys and girls. If you want to give your little one a toy gift that he or she will surely play is the toy train. Fisher-Price widely known for the production of quality and child-friendly toys has a wide collection of trains like the Power Wheels Thomas and Friends. I'm sure your child will be happy to play this train set while watching the series of Thomas.

Barbie Doll
It's every girl's dream to own one of Barbie doll collections. So, if your little princess likes to imagine herself as a stylist and dress up dolls with various outfits, then, get her the Barbie Fashionista series that will match her distinct taste. The Barbie Fashionistas doll boasts of a unique style, ranging from casual to Boho inspired looks. All Barbie dolls come with accessories and shoes. Find now the Barbie doll that will spice up your little girl's imagination.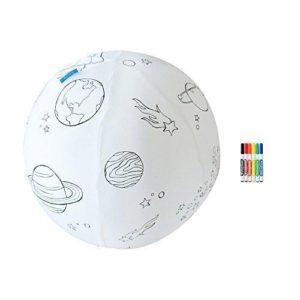 Color The Ball
For a child that showcases artistic talent in coloring and painting, surprise him or her with the "Seedling Color the Ball Activity Kit". This gift idea will definitely keep any kid busy as they color each part drawn on the ball. The color the ball activity kit is a perfect bonding activity that parents and children can do together during school break.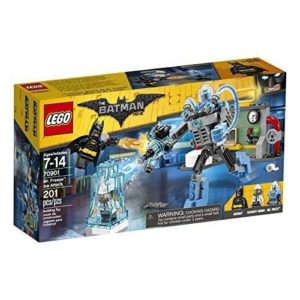 Lego Batman
Another cool toy that is here to stay despite the influence of latest technology is the famous Lego. The Lego brand has many collections to suit any child's age, personality and preference. If your child is an avid fan of superheroes like Batman the Lego Batman is among the top toys on every boy's wish list.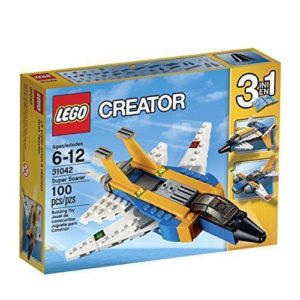 Lego Creator
Lego toys aren't only true sources of fun. Advanced collections of the Lego brand are often bought by hobbyists that love to create and build anything from Lego blocks. If you want to find a gift for your boys within the age bracket of 6 to 12 the Lego Creator is highly recommended. This cool toy from Lego will improve every boy's concentration as he tries to connect one block to another and create a masterpiece jet.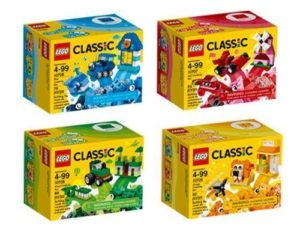 Lego Quad Pack
For children as young as four years old or more, the Lego Quad Pack is among their top toys included in the Wish List. Why? These amazing Lego collectibles will improve a child's building skills and creative imagination. Depending on a child's age the Lego Quad Pack has something to offer from the 4 available Lego Classic Creativity Boxes. So, grab now these four packs and let your child's building skill level up to the most complex Lego pack.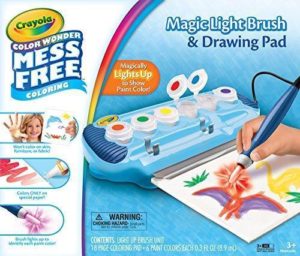 Coloring With Magic Light Brush
Every child is unique. If your child shows interest in painting, the "Coloring with magic light brush" would surely add smile to his or her face. Why? This painting set will allow your child to paint and color without feeling messy because the paints won't leave any unsightly marking on skin, table surface or clothes.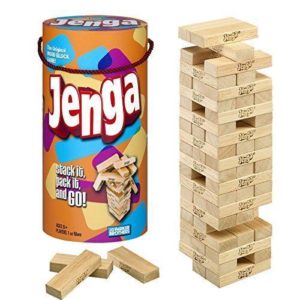 Jenga Game
Included on every child's wish list is the "Jenga Game". This block-balancing game is a fun and exciting activity for the whole family during weekends and holidays.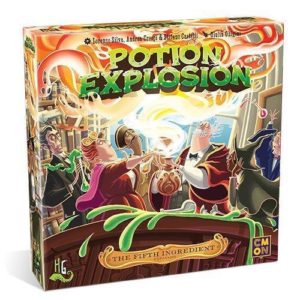 Potion Explosion Boardgame
Board games are among the top picks of children of all ages. One of the popular board games that every child would love to have as present is the "Potion Explosion" that can be enjoyed with two to four players. Let your child explore his or her decision making skill as he or she immerse into the magical world.
Have you found the perfect toy gift for your child? Feel free to go over the mentioned toys above and pick what is the best appropriate toy to give.