Top Accessories That Will Make Every Harley Davidson Biker Fashionable While On The Road
Are you one of those bikers that take crossroad biking seriously? If you are a proud owner of a Harley Davidson motorbike and would like to look cool even on dusty roads, perhaps the following top accessories shared below will help you achieve this goal. So, find a comfy seat and try to visualize yourself wearing some of these bikers' products under the popular brand name of Harley Davidson Motor Company.
Harley-Davidson Head Wrap
Riding a high powered Harley Davidson latest motorcycle can give you that confidence to drive at a greater speed. If you don't want to be disrupted with your biking when exposed to strong winds or extreme heat better wear a head wrap. Of course, it will be appropriate to wear the Harley Davidson head wrap that is made from 100% polyester with the unique artistic design of skull images. This amazing biking accessory will surely protect you from all external elements and harsh weather conditions while biking.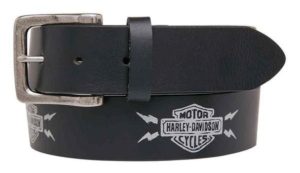 Another biking accessory that motorbike riders must invest in if they want to look fashionable is the Harley Davidson Thunderstruck belt. What makes this belt a standout from ordinary belts? Aside from its high-quality genuine leather material the belt has screen printed seal with a nickel finish buckle. I'm sure fellow bikers will appreciate such fine craftsmanship on the belt and be enticed to buy one.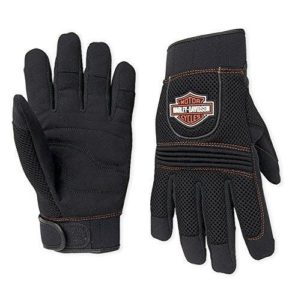 The hands of bikers deal with a lot of friction while holding onto the motorcycle's handles during long-distance driving. The effective way to protect the hands against heat, friction and ensure proper grip on the handles is by wearing biking gloves like the Mesh Full-finger gloves. These gloves are made from stretchable nylon material and designed with an ergonomic feature to fit nicely on the biker's thumb and knuckles. On top of that these biking gloves are fully rubberized with adjustable hook and wrist closure for extreme comfort while doing extreme biking stunts.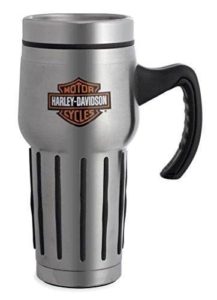 Motorcycle riders of Harley Davidson big bikes give them every opportunity to travel long-distance. For those short quick breaks along gas stations or beautiful spots on the road to grab a quick snack or simply rest having a travel mug comes very handy.  If you are on the lookout for a stylish traveling mug that will match your overall Harley Davison look from basic biking gears and accessories why not invest on Harley Davidson travel mug made from stainless steel.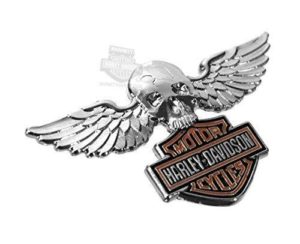 Every Harley Davidson fanatic loves to show off their support to this legend and you too can do it by simply wearing the Harley Davidson pins. How to wear it in style? Well, you can pin it on your leather jacket, biker's jacket or any sports coat to declare your patriotism.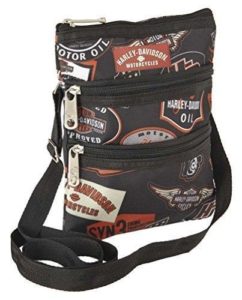 For that cool biking attire get the X-body sling backpack. This compact designed bag is very stylish and can be worn on any biking outfit, plus will keep your personal stuff secured. The material made of the X-body sling backpack is waterproof polyester that can last for years with proper care.
Riding big bikes like the legendary Harley Davidson motorbikes can be truly fun and exciting. If you really want to perform well while on a biking trip with your friends don't be afraid to accessorize to express your distinct style even when driving on bumpy roads.