Sharpshooters: a roundup of professional-grade cameras
Smartphones have cameras by default, but if you happen to be an industry level designer or someone who knows the difference between a quick snap and a professional-grade hi res photo, read on.
The summer is here, and with the skies cleared up with a sun beaming down, you'll be doing yourself a favour to cop one of these fine specimens of digital cameras. All items mentioned are available at Beirt Shopping – Lebanon's most preferred online retailer.

True, these days everybody comes armed with a camera by default if they own a smartphone. But shooting in low-light conditions can be an issue when you're trying to capture the fun in the moment. That's not to mention blurring issues with the slightest move, and zooming can be a clumsy affair if there isn't enough space. The Nikon D3400 offers perfect clarity with every shot, so that the pictures you post on FB and Instagram won't just be beautiful but beyond stunning. It's equipped with SnapBridge Bluetooth connectivity, has a 24.2 MP DX-format CMOS sensor, and is boosted by an Expeed 4 image processor.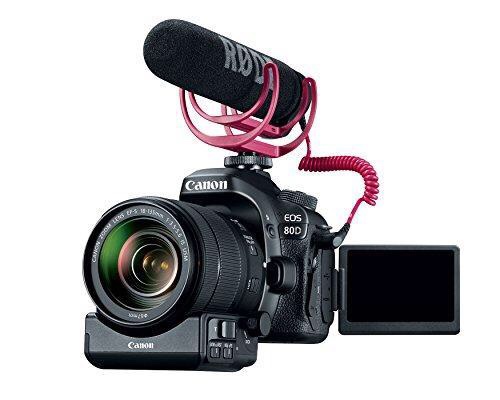 Investing more than 2K in a camera means you'd have to be passionate about photography to make this beauty your own. But if that is the case, then you'd have zoned in on the perfect tool with the Canon EOS 80D digital SLR camera within reach.
The next model following in line to the 70D offers Canon's dual pixel on-sensor with phase detection, and an exhilarating autofocus system that will make every pic you shoot a jaw-dropper.
Although it isn't a 4K level camera, it offers 1080/60p per capture which is close enough, and it maintains a continuous stream of autofocus all throughout recording a video.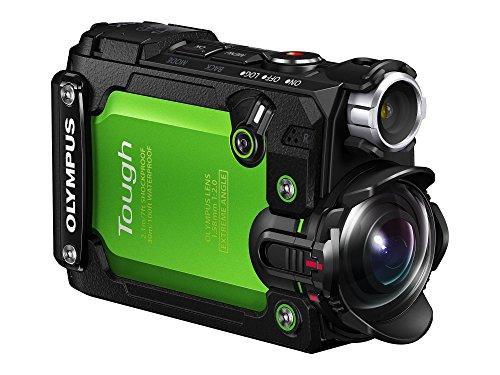 If you chance to be an extreme sports enthusiast or even someone who aspires to take their camera along when they're on the oceanfront or diving into the sea, then this fine piece of tech will take the plunge for you and still be able to shoot at magnificent resolution. Tough from all angles, it's designed in a way to keep the adventure alive so that you're capable of jumping headlong into the sea for up to 100 feet and still keep snapping away with smooth operation.
It's also crushproof up to 220 lbf – good news for professional divers – and shockproof from up to 7 feet at a drop, and can sustain freezing temperatures of up to 14 degrees Fahrenheit.
It offers 4K resolution of up to 30 fps per video, and renders your pictures with vivid detail and full on vibrancy for your colors. There are five action track sensors built in, as well as a GPS, eCompass, an accelerometer, an ambient temperature recorder and a barometric pressure sensor. That's not to mention built in wifi.
Shooting professional grade photos has never been easier than what the Panasonic Lumix has to offer. It dishes out 4K photo and video captures, held together within a design that defies impact through a wholly durable and shockproof magnesium alloy body. Internal recording happens at 4K60/50P, with variable video frame rates, and it connects to any peripheral through an HDMI terminal which includes cable lock, as well as a twin SD card slot for importing/exporting your files.
The award-winning camera tops the charts in terms of specs and has won several awards for its product design. It's built on the next-gen technology of mirrorless interchangeable lens camera which was actually pioneered by Panasonic. There are 28 Lumix and Leica compact lenses and its mirrorless design contributes to a much lighter and compact camera body, to allow cutting-edge captures, so you'll never miss those capture-worthy moments again.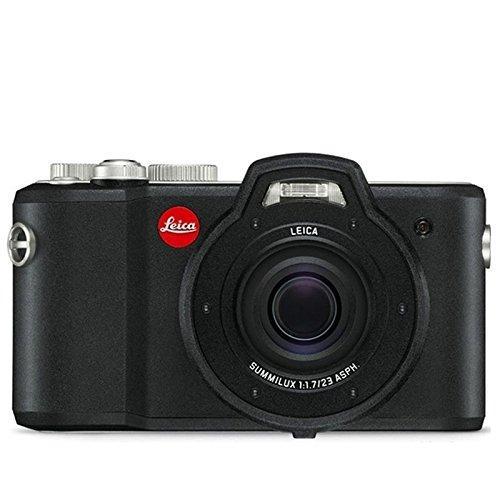 If you're looking for a camera that'll brave the highest heights and the deepest depths, this is your pick. But if you choose to dish out 4K (and we're not talking resolution here) for a camera, that means you're really willing to invest in your passion for photography. But every cent is worth it.
Leica has expanded on its family genome with a seemingly modest entrant which, despite its basic design, is oozing with capabilities and complexities that only a photographer could best appreciate and put to use. It combines the high-grade technologies and the sophistication that comes as part of the package of a Leica, further enforced by premium materials which allow it to sustain any extreme sport without quivering once. It is waterproof for up to 15 meters (50 feet), and fully dust and shockproof, with an anti-slip rubber exterior to help you maintain your grip while also facilitating smooth operation. Ergonomically designed with the professional in mind, it offers 35 mm focal length lenses, and it's interfaced by an intuitive display. Shots are captured at 16.2 megapixels, and it's endorsed with the Summilux 23 mm f/1.7 ASPH lens.
So if you're aspiring for a camera that'll brave the adventure next time you're on an extreme sports mission – or even just aiming to smooth out the blurry edges for your photo collection – any one of these picks will give you the bigger picture.
All items mentioned are available at Beirut Shopping – Lebanon's most preferred online retailer for all things technology, and much more.