Poochy in a poncho: a round-up of 8 dainty pet products
There's nothing purer than the unconditional love between a human and that live-in life partner called a pet. Being a good pet-parent means taking your furry friend's playful spirit as high up as it can possibly go, so that time spent bonding together is even more gratifying.
We've rounded up a choice of pet products that will add to the extra care your canine companion most definitely deserves, be it in terms of hygiene, image or flat out affection.
All products mentioned are available at the click of a button on Beirut Shopping.
Who said being fashionable was a talent reserved only for the two-legged human race? This awesome hoodie will have your pet pooch oozing with style next time you go out on your daily romp. Whether dog or cat, this four-legged hoodie has a button closure design and is made of a soft cotton fabric that'll keep your pooch snug and warm during those cold spells while also increasing his comfort when he decides to curl up in a corner. Choose between size S for tiny pets and size M which measures at 9.84 inches down the back, extending to 10.23 inches at the neck girth, and with a chest width of 14.56 inches, with the word Adidog emblazoned on its back.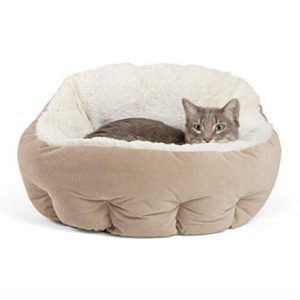 This pet house isn't just any pet house, but actually doubles up as a sofa to suit whatever mode of activity your pet desires at that given moment. Should your pooch's googly eyes be communicating that it is lounge time, you can assemble the sofa which is made with a foam-based surface for added comfort. Durable materials are also equally flexible and light enough to be transported with ease, and the exterior is composed of a designer fabric, with a dirt repellent bottom made of Oxford material that also includes a detachable cushion on the inside for snuggle time. The Best friends sofa/bed measures at 15 x 13 x 13 inches, and is machine-washable too.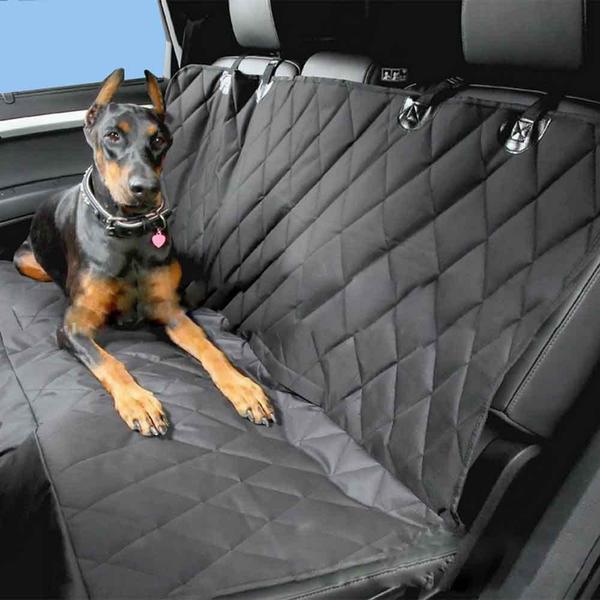 Suitable for any vehicle type, this universal pet folding seat has to it a hammock design. Apart from the obvious comfort that it lends to your pet doggy, it also fastens on in a way that ensures your dog remains safe in the backseat while you cruise towards your fave walk-a-bout destination. It's even designed in a way to ensure your dog doesn't have access to the front area to avoid having him climb all over you while you're driving. It's made of an Oxford fabric which is tear-resistant, so as to ensure that your car seat doesn't get ripped up. It can also be used as a trunk mat during outdoor romps like picnics and is designed for easy cleaning after a long day out in the sun.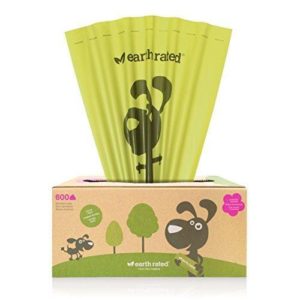 Walking your dog is a daily essential that you should never skimp on. Your dog deserves to have his freedom to tread wherever he may roam with the added assurance that you'll be doing your part to make sure he doesn't leave the odd poop out in the open, by diligently cleaning up in his tracks. Pooper scoopers are handy as they are essentials, and there are also these Earth Rated dog waste bags. The dog earth-rated bags are thick and tough, measuring at 8 x 13 inches and include 300 lavender-scented bags per roll, with a tissue-style dispensing format that is ideal for pantries, or cleaning up your backyard.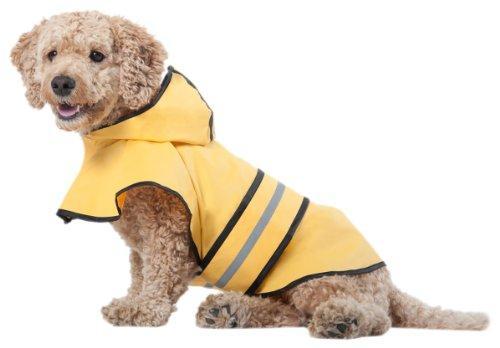 Fashion pet yellow day slicker
This adorable, weatherproof fashion item is a slick accessory that'll also make doubly sure your pets are beautifully well-kempt during those rainy days out. It is intuitive to use owing to a self-adjusting belly strap which ensures a reliable and comfortable fit. A vibrant yellow color brings on positive energy and it has reflective stripes so that your pooch is always visible by a car's headlights, even in foggy weather. An ergonomic hood adds even more slickness to his image while also providing head protection should it chance to be raining heavily. Ideal for pet owners who tend to venture out into rainy climates, it's ideally designed to fit like a glove with an array of sizes ranging from x-small to xx-large.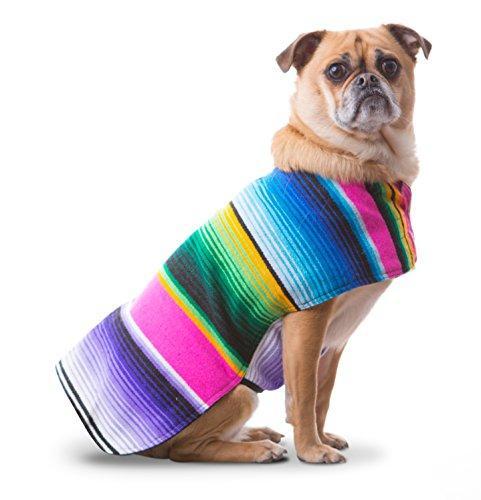 This poochy-designed poncho is a hand-made treasure straight off the coast of Mexico. Hand-woven and hand-sewn from serape blankets in Guadalajara, Mexico, it comes packaged with the element of surprise as you cannot guarantee what colors are used in your poncho once you've made an order. This is only revealed to you once the package is opened, as each poncho has its own unique color scheme. And while you can't guarantee the actual colors that are used, quality is assured as it is composed of a delicate mix of materials making it durable and unique with a burst of color and culture.
Made of a mix of acrylic and polyester with an interior polyester lining, velcro straps are attached to make slipping the poncho on and off your pooch a breeze.
An ideal choice for tiny to medium sized dogs, part of the proceeds sourced from its sale are donated to Baja Spay and Neuter Foundation so you aren't just keeping your dog embraced in comfort and warmth but also lending a hand to a beautiful cause.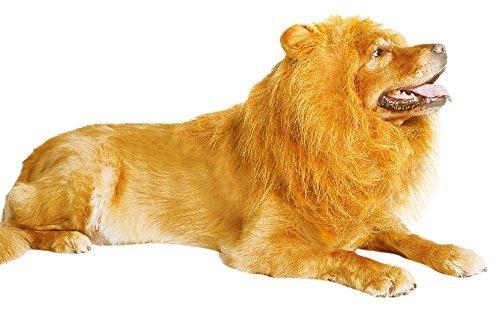 If you have a knack for transporting your dog back to the wilderness, without of course having the pooch leave your sight or the safe vicinity of the loving home you share, this little fashion gimmick will bring on deep-bellied laughter on your time off together. An easy to assemble quick-button method means you won't be too hassled with putting on.
Possibly not for everyday use, it's ideal for the obvious occasions like Halloween parties, unless of course your dog has an acting career or happens to be a regular attendee of those lavish London costume parties. There are brown furry side flaps which clip on using an adjustable velcro appendage that is placed under your dog's chin. The neck girth measures at 60 x 80 cm and weighing at 150g, be sure your dog has the right dimensions before you make the purchase. A lion's tale is also part of the package. The polyester wig is one hundred percent durable and easy to hand wash with soap and water.
Apart from bringing on a fit of laughter, the lion mane is so realistic, it might just scare off your guests if they haven't been given previous warning.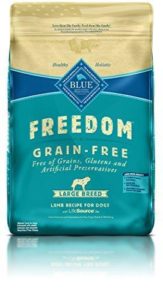 Blue Freedom grain-free adult dry dog food
If you as a concerned pet owner are conscientious enough to be choosing your furry friend's diet – an absolute must if the pooch happens to be prone to any allergies – then this gourmet and aptly titled choice will ensure your pooch gets a fulfilling sleep at the end of a long day. It offers a fully gluten-free diet to contribute handsomely to your fur-ball's every day health and prosperity, and is made void of the grains and unnecessary glutens that normally are present in other more commercial choices. Highly recommended if you're seeking to ward off the worry of allergic reactions, as it is the concoction of a delicious protein-rich and deboned chicken meal, and is made with absolutely no poultry by-product meal, corn, wheat or soy, and with zero artificial colors, flavorings or preservatives in the mix.
And that concludes our eclectic round-up of awesome pet supplies your furry soulmate will most definitely thank you for.
We hope you enjoyed this post and that it adds more substance and care to the special connection you share with your furry best friend.
All products are readily available and fresh for pickup at the click of a button at Beirut Shopping, Lebanon's most reliable online market for all things pet supplies and much more. Just click here.