Personal space: 5 must-reads on interior architecture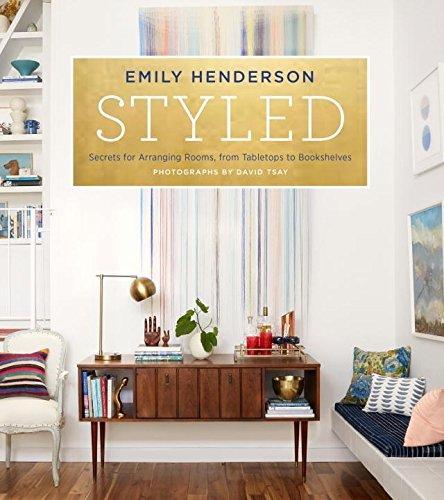 Styled: Secrets for arranging rooms, from tabletops to bookshelves
A New York Times best seller, this hot title authored by Emily Henderson divulges valuable advice on the delicate art of home deco.
Through heartfelt advice imparted by the renowned designer/author, you'll be furnished with the right tools to effectively economize on costs while also dressing your space up with unwavering style.
The author expands on the notion that home deco can be an elaborate process, but styling or adding the finishing touches is not a lengthy process at all, and this book drives that fact home.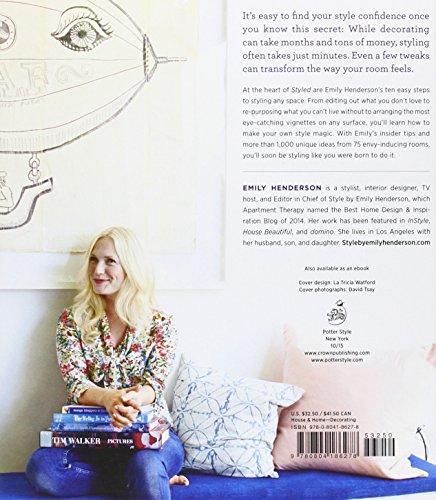 Tweak your interior with transformative changes that you didn't even realize were staring you in the face. The book arms the reader with ten easy steps to applying styling modifications to their personal refuge, and not necessarily by adding more, but also by adding less, be it a question of arranging vignettes or re-imagining deco functions and furniture placements.
Her diagnostics and troubleshooting advice includes a hoard of insider tips, with more than 1000 designs that are beautifully documented through 75 awe-inspiring rooms.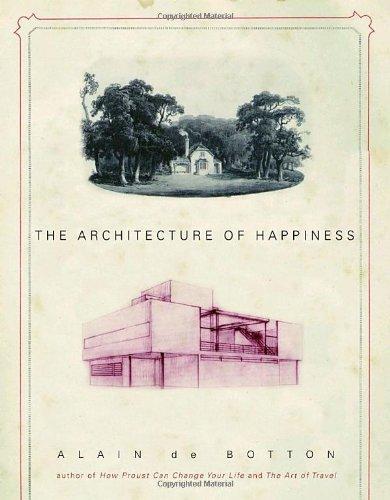 As it is without a doubt that the environment you live within directly impacts on both your happiness and grief, this is a book loaded with advice on how to improve the quality of your interior spaces according to your psychological profile.
Be it a question of elaborating on wall-art, re-arranging chairs or even relocating all together to an area with more appeal in terms of the surroundings it dictates upon you, this book delves deeper into the psychology and its implications within interior art deco.
It will prop your imagination up with info on how to enjoy fluid dialogue with your personal space, going with the knowing that architecture is a solid art form that plays a massive role in unleashing our potential, with the propensity to bring out the best in us – or conversely the worst if not approached correctly.
You will be enlightened by learning how to appreciate interior deco from a philosophical angle, giving you a whole new outlook on how to perceive if not better appreciate the finer details of your surroundings.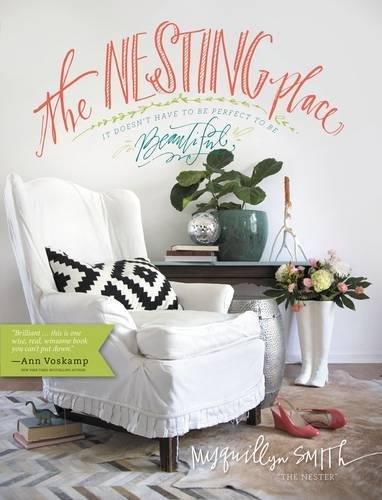 Self-taught decorator and esteemed blogger Myquillyn Smith aka The Nester shares her take on how to fully indulge in reality through a range of techniques centered on decorating a home with beautiful elements.
Encouraging you to splice your environment with happy elements, what's unique about her angle of writing is that the author addresses everyday people while speaking in a very down-to-earth tone.
Valuable advice is shared on the secrets of dressing up a space for real people as opposed to aiming for a flawless, polished-to-a-shine interior that is only there to impress. It's much more a question of embracing your environment's natural imperfections while factoring in the noise that comes as part of the package of our everyday lives.
That includes the beautiful mess of bringing up children, having pets lounge freely and improving your quality of life instead of caging yourself in with useless and preset design directives.
The author draws on her extensive experience after having decorated upwards of 13 homes of her own, and gives a unique way of re-thinking environments without exhausting your bank balance.
The idea is to aim for simplicity, and be honest with yourself and the main players that share the space with you, even if it's your own self.
The Nesting place will give you food for thought on how to fully embrace the reality of your environment so you can sleep soundly at the end of a beautifully messy day.  It's about acceptance of imperfections, rather than their denial.
Professional Practice for Interior Designers
A trusted reference for educators and buffs of interior deco, Professional Practice for Interior Designers lends a direct hand to furnishing you with industry-level advice on the ins and outs of the versatile field.
The book is an ASID/Polsky Prize winner and is recommended for professionals in the field that are aiming to advance on their own expertise and knowledge. Speaking to industry execs and professionals, this isn't considered easy reading and might come off as jargon for the less experienced.
You'll be enlightened with an abundance of information pertinent to the nitty-gritty of preparing for exams while overseeing the legal, financial, marketing and administrative issues that you may often encounter.
It also sheds light on ethical issues that attach, arming you with all the knowledge you'd need to effectively manage a design business from the ground up. And while the information is complex, the writing is simple so you can cruise through it.
You'll be accommodated with business template forms included, as well as a slew of additional media and true to life examples on how to manage the challenges of the industry. A good book to draw on if you're seeking to implement new strategies, promotional campaigns or even accounting systems. It's all here.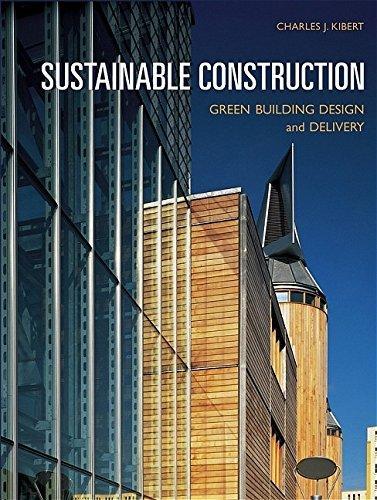 Sustainable Construction: Green Building Design and Delivery 
Shedding a light on the environmental approach to green building, this reservoir of knowledge focuses on how this method applies to more commercial buildings.
You'll be enamored by an extensive compilation of high-performance green buildings, and equally enlightened by the intricate process that comes into effect through a close examination of the theory behind it, it's history and some of the best current-day examples of green building installations.
With equal appeal to an interior design veteran as it would have for a property owner or real estate buff, this book speaks volumes to insiders of the architecture world. Inspirational anecdotes and quality assertions will serve as a guiding-post for how to best approach key decisions in the design and construction sector, from collecting material, economizing on waste and processing cleaner water systems.
There's a lot to learn here as the author also draws on resources sourced by the US Green Building Council's Leadership in Energy and Environmental Design standards as a reference to impart some of the best practices in the field.
Reading is a fruitful past-time that outweighs most activities when it comes to expanding on your intellect. And treating your space with the extra care it deserves will amount to a happier lifestyle, at the end of the long, hard day.
We hope this roundup of good reads on the subject of interior deco, architecture, and happiness serves to inspire you.
All of these titles and so much more is available at Beirut Shopping, Lebanon's most preferred online retailer.