How To Achieve That Perfect Salon Looking Hair At Home?
Women, in general, all desire to achieve that perfect salon looking hair. But, what happens if you are having a bad hair day and you don't have time to go to a nearby salon. Well, worry no more because I have listed below the best hair styling tools that will keep at bay any frizzy or unruly hair and give you that confidence to flaunt any hairstyle.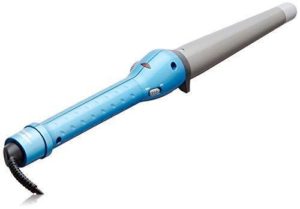 BaBylissPRO Nano Titanium Conicurl Iron
Do you want little curls or big curls like the models on fashion magazines? The BaBylissPRO Nano Titanium Conicurl Iron would definitely help you create natural looking curls without exerting much effort. This curling iron is designed like a cone that is wide along the handle and narrows at the bottom part to allow user control.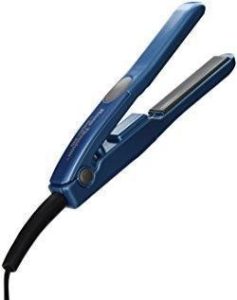 BaBylissPRO Nano Titanium Mini Straightening Iron
Another hairstyling product that every woman must invest at home is the BaBylissPRO Nano Titanium Mini Straightening Iron. This mini straightener is very portable and convenient to use. In fact, you can simply slide it inside your purse or any carry-on travel bag and use it anywhere with its dual voltage. So, if you want to achieve super sleek straightened hair strands the BaBylissPRO Nano straightening iron will never let you down. It is proven to straighten hair from short to medium length without fear of hair getting damaged. The BaByliss PRO mini straightening iron comes with a thermal pouch, making it super handy while traveling.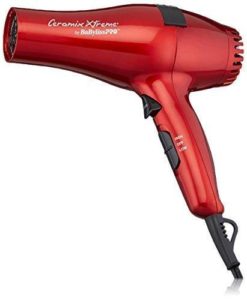 BaBylissPRO Ceramix Xtreme Dryer
Get that salon blow-dried hair with the BaBylissPRO Ceramix Xtreme Dryer. Yes, this top performing blow dryer will give you that feeling of having your hair blow dried by professional hairstylist at a salon right in the comforts of your home. How is that possible? The BaBylissPRO Xtreme Dryer has 6 speed and heat settings that assure user easy handling while blow drying the hair. For women afraid to blow dry on a daily basis due to fear of damaging hair the BaBylissPRO dryer has ceramic technology that produces even heat. This professional dryer assures users of getting that level of protection even when used regularly.
Let's face it blow drying exposes us to some level of discomfort as heat comes out from the blow dryer. How to resolve this issue? Invest on a diffuser that can be fitted to any type of hair dryer. Before buying a diffuser see to it that it is compatible with all Bio Ionic and other blow dryers, has 12 air outlets and heat resistant.
Additional tips when styling hair with any of the above products
Before curling hair spray some thermal protector on dry hair. Be sure to comb hair properly to detangle knots. You can use a big hair clip to section hair to create even curls. Avoid accidental burns by keeping the curling iron at a distance from your skin. For beginners using curling iron better wrap around a towel around the neck to prevent accidental burns.

When using a straightening iron follow the same process for curling. First, spray heat protector on hair strands and detangle knots. Then, start straightening from root down to end of the strands. Repeat this procedure all throughout the section of hair. Avoid doing the straightening fast to ensure straightened hair. However, refrain from doing it too slow as it will cause damage to hair.

Similar to straightening and curling blowing hair starts with spraying a thermal protectant on damp hair and adding hair cream. Once the hair is a bit dry proceed with blow-drying. Always section the hair and blow dry until all the hair strands are completely blow dried. Finish off with shine spray for glossy hair.
When it comes to getting that salon-styled hair at home it may require patience, constant practice and use of appropriate hair styling products. Go over the above products and find out what suits you best for your day-to-day styling needs as well as for those special occasions where your hair needs to look professionally done.