Fashion 2018 Summer Essentials That Every Woman Must Have
The summer months bring fun and excitement as we head on for that much-needed break while enjoying the warmth of the sun. While making preparations of what you need to bring this summer season, here's a checklist of fashion 2018 summer essentials that every woman must have in her wardrobe.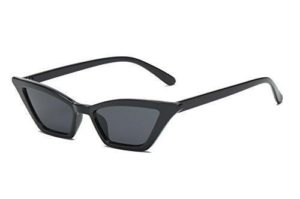 Shades
Yes, definitely a must have item for the summer months a pair of cool shades. You don't need to spend much on a pair of shades, but, make sure it offers maximum protection against the harmful rays of the sun. If you prefer shopping online from clothing stores select the right category. For shades and other eyewear collections, you will normally find them under accessories.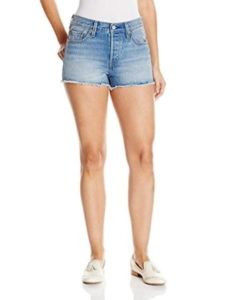 Denim Shorts
Denim shorts are one of the must have pieces that every woman should invest for summer. If you love wearing denim made from the famous Levis brand, then, go and check out their Levis Women 501 shorts. Denim shorts can be paired with any plain cotton shirt or sleeveless chiffon spaghetti strap embroidery vest crop top to look more fashionable.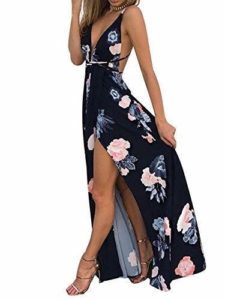 Maxi Dresses
Every woman must invest in a top quality maxi dress that can be worn for beach parties or weekend get-togethers near the poolside. If you want to show off your nicely tanned skin and slim waistline why not buy the Berry Go Women's Sexy Deep V Neck Backless Floral Print Split Maxi Party Dress. I'm sure everyone at the party will be all eyes on your sexy maxi dress.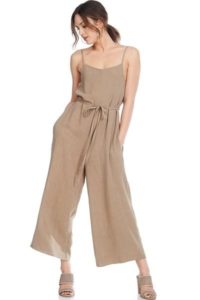 Linen Jumpsuit Romper
One piece linen made jumpsuit rompers are taking the limelight this summer season. So, don't be the last one to have this hottest summer outfit that is readily available from online clothes shopping stores. Linen or anything made from pure cotton is the comfiest attire to wear any time of the day during summer. The trendy casual linen spaghetti strap jumpsuit romper can be worn with your favorite silver or white sandals or flat shoes. However, if you will be wearing this jumpsuit romper for an evening dinner date pair it with Calvin Klein's Salina Dress Pump for that added height and elegant look.
Shoes
Another must have item that all women must pay attention when shopping for summer clothes and accessories are the shoes. Of course, the traditional slip-on sandals in neutral or vibrant shades that will expose your cute nail polish are among the top on the list to buy for summer fashion 2018. Whatever your preferences on the designs of shoes to wear this summer regardless you prefer closed or open-toe shoes go for comfort.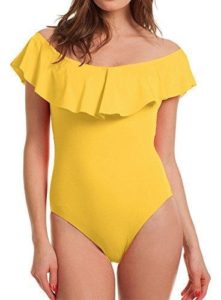 Bodysuit with ruffles
Last on the list of must have fashion clothes this summer season is the bodysuit, particularly with ruffles. The off-shoulder bodysuit with ruffles is making a huge comeback and you should put it on priority as you search for the perfect match for jeans. Remember, summer won't be complete without having one of these popular jumpsuits. Just one piece of advice before buying this bodysuit, go for vibrant colored pieces like bright yellow or mustard yellow as these colors depict the warmth of sun and anything related to the summer season.
For more ideas on what to wear this summer months read fashion 2018 magazines, visit fashion websites and be inspired on what the runways have predicted to be trending on beaches, pools, and parties.