Boost the adrenaline with these must-have motorbike accessories
The adrenaline that comes with riding a motorbike cannot be equaled, any biker will attest. Gaining speed while charging forward will put your heart beat at full throttle. But driving with your helmet along with many other safety precautions is not only required by the law but also a question of life and death. It's one thing to boost your drive, but being safe about it is being clever.
In this post, we round up some fine picks of motorbike accessories and gear that will get you fast-moving towards glory on a steady trajectory while also being doubly aware.
All items mentioned are available at the click of a button from Beirut Shopping.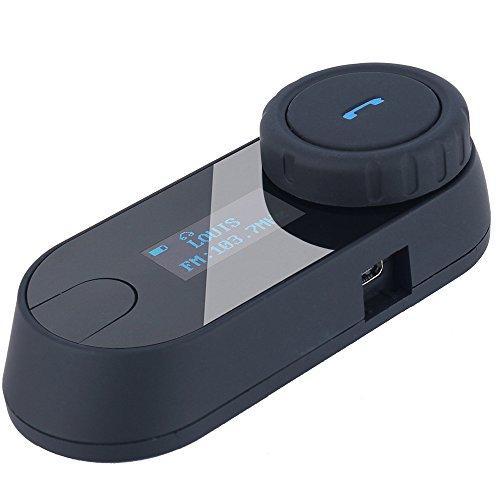 This dazzling addition to your motorcycle's helmet will give you the dual benefit of being able to ride like a king with all your digital media flying around your head, while also keeping the motorbike experience fully automatic. Focus on keeping your eyes glued to the road, and your steering wheel in a firm grip while you also answer phone calls, sift through your fave tunes and tune into FM radio. The helmet communications also doubles up as a skiing accessory if you're one to hit the slopes.
With a range of 800 meters between any two riders, you can enjoy a hands-free connection to your mobile phone or any device, while also being able to play music and connect with BT GPS systems. It has a dazzling LCD screen which can display a good deal of information, serving to offer wireless communication between up to three riders through its Bluetooth system, with its Bluetooth allowing a range of up to 10 meters. One charge nets you up to 10 hours of non-stop talking time, and with 300 hours of standby operation. Some of its conscientious features are the safe auto-receiving mode which allows you to answer phone calls without using your hands. Other motorbike buff savvy features include stereo sound, with DSP echo cancellation and noise suppression technology which allows crystal clarity so you can enjoy a fluid conversation while accelerating down the highway.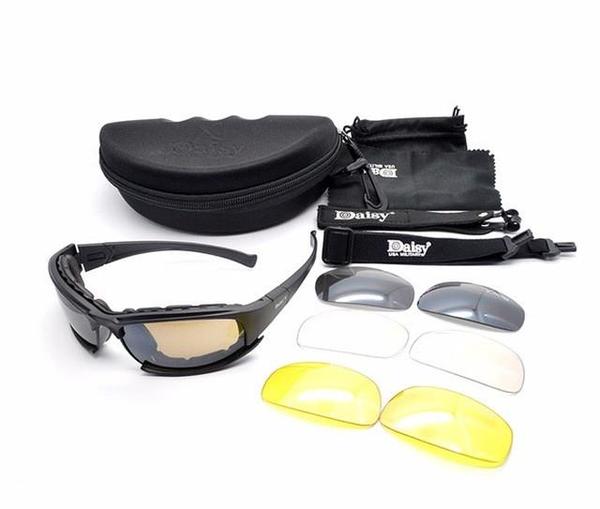 Daisy X7 military goggles/ bullet-proof army sunglasses with 4 lens
As its name suggests, these military sunglasses can take a bullet for you. Well, maybe not quite, but the eco-friendly product is made of quality laden silicone. A hot pair of sunglasses built to withstand extreme sunlight levels, the Daisy X7 military goggles are designed to make cycling in the daytime a pleasure cruise. Its built with a clear lens and has a special multi-layer coating which does its part to enhance visual activity during low light conditions. This especially applies if you apply the high contrast yellow lens. Included in the package is a frame with 4 sets of lenses, alongside a sport belt, clothing bag and a funky case.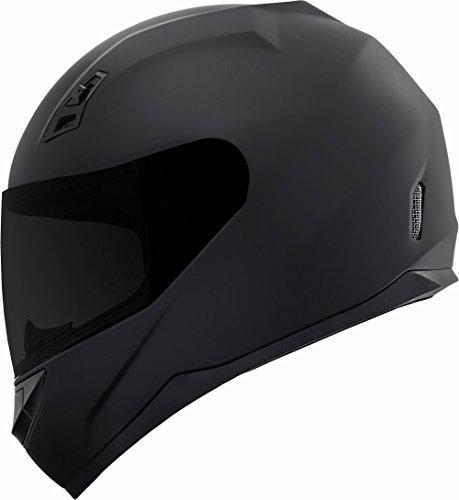 Not just meeting but surpassing safety standards, this helmet beefs up the security factor tenfold while keeping you steady in its embrace. Its shell is constructed using the most advanced lightweight composite poly-alloy there is, and there are five points of ventilation, with a washer liner which can be removed alongside a set of cheek pads. With a pre-installed extra-tinted visor that's already included in the mix, its ergonomic design means you'll hardly realize you have a helmet on, throw in a double D-ring chin strap with a removable liner that's also washable.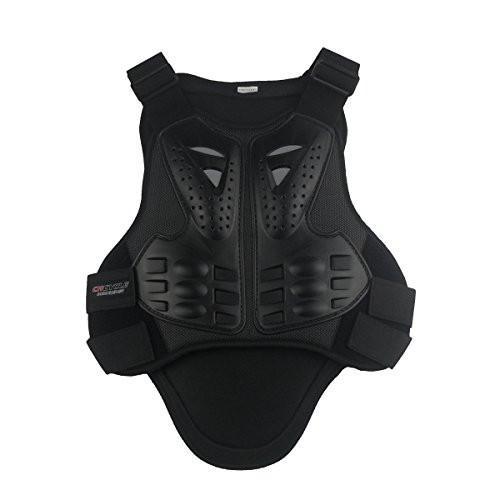 Looking slick with a comfortable fit, this motorcycle shield offers first-grade chest and back protection. There's nothing more precious than your safety, and its high-density foam padding is cut out for withstanding serious impact. Ideal for motorcycles, bike rides, skiing or any extreme sport, it has adjustable elastic straps with a Velcro enclosure, and reflective night vision to be sure you're always spotted. Its material is a composite of high quality, extra hard plastic which remains breathable so you get the best of both bravado worlds. The length for its shoulder and waist can also be adjusted.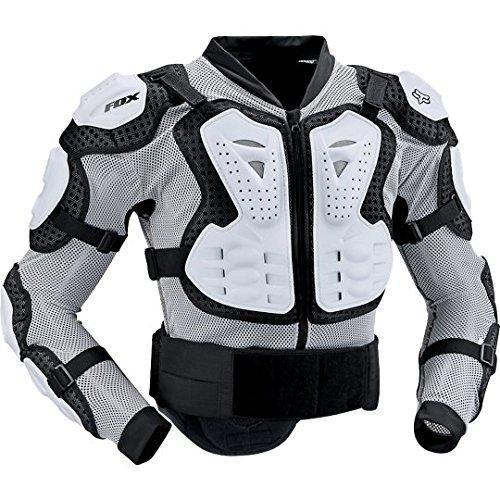 Made completely of plastic, this plating has got your back with full-on protection that you will most definitely require when making the distance on your motorbike. It's engineered in a way to ensure your body enjoys the ventilation it would require, through a high-impact "anatomic" chest plate comprised of two pieces. You get all-around protection which also covers the length of your shoulder as well as elbow area. And all of this is done at no trade-off with your comfort, as it slips on and off like a glove with a center zip that holds it all together.  A beautiful display of comfort and protection meshed into one.
With your safety in mind, we hope this display of motorbike accessories doubles the fun while also doubling the safety of being a true born biker in the wild.
All items mentioned are available at Beirut Shopping, Lebanon's number one online retailer.