Baking Ware That Beginner Bakers Must Buy
Are you really serious about improving your baking skills? If you want to perform well on any baking activity whether you want to bake dishes, cakes, muffins or cheesecake, having the appropriate baking ware is crucial. Since you are just on the process of completing your baking tools, wares including decorating supplies, below are some of the common bakeware that every baking enthusiast must buy.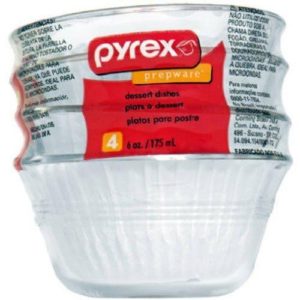 For those baked dishes like macaroni and cheese, lasagna or baked spaghetti with meatballs a top quality glass baking ware will do. One of the famous glassware ideals for baking is Pyrex that is available in different sizes and shapes. In fact, if you prefer glassware that comes in smaller size the Pyrex custard cups that come in sets of four would be a perfect choice. These glass type bakingware are dishwasher safe, microwaveable and can be used in storing sauces inside the fridge.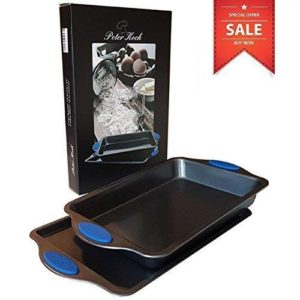 Sheet pan and baking sheet
Sheet pans and baking sheets come in a variety of sizes and shapes to accommodate any type of baking activity. For example, if you are fond of baking cookies, bread and pizza, it's better to invest in rectangular shaped pans. In fact, these types of baking ware come in flat sheets or with at least 1-inch height to hold prevent spillages from baked goodies with syrupy liquid.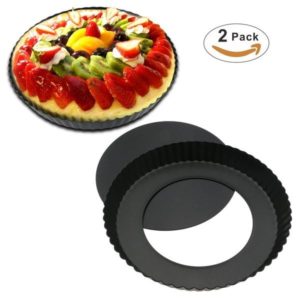 Do you want to master a tart pie or quiche tart recipe? Well, include in your bakeware shopping list the Tarte Pie Pan that comes in 8.8 inches round, non-stick removable bottom to make any tart making easy and less messy. Pie pans made from glass or ceramic are also suitable for baking gratin dishes. They usually come in round or oval shapes.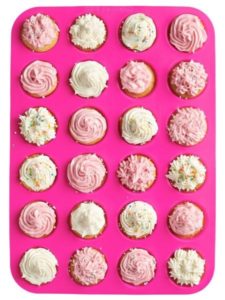 One of the baked goodies that beginner bakers will surely create during the initial baking session is a mini cupcake or miniature muffins. If you are on the lookout for baking ware that has the capacity to bake 12 or more mini muffins look for mini cupcake mold trays that have 24 molds. Why? This will allow you to bake as many mini muffins or cupcakes in one go.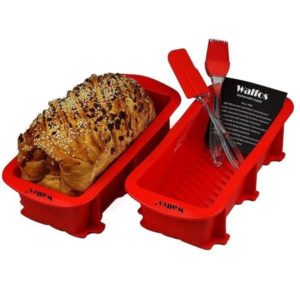 Every beginner baker must learn how to bake bread. For this particular baked product the suitable baking ware is the Walfos nonstick silicone bread and loaf. You can also use this baking ware when baking a rectangular shaped cake.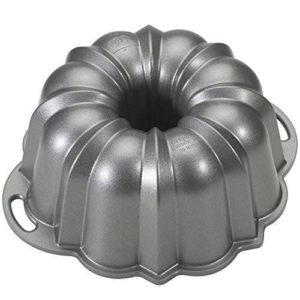 This type of baking ware usually has opening in the center with fluted or decorative sides. Bundt pans are recommended for baking Bundt cakes. This type of baking ware comes very handily because it can be used for roasting chicken. Before using the Bundt pan spray every nook and cranny with non-stick cooking spray to ensure the baked product comes off easily. You may also spray flour if you don't have non-stick cooking spray.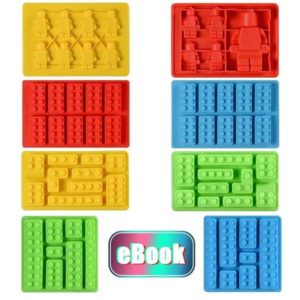 There are sessions in baking classes where you will be given activities that will teach you to be creative such as molding chocolates and doing other cake decorations. Every beginner baker must invest in mold trays with various shapes like flower chocolate mold or silicone mold trays that can be used for molding gummies.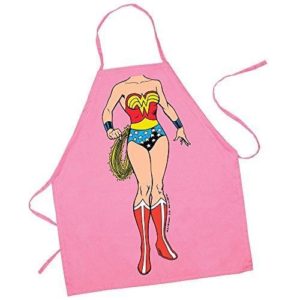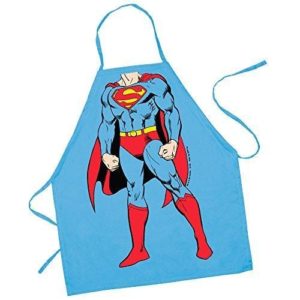 The apron is the most functional accessory that a baker must have in the kitchen. Wearing an apron while baking will keep your clothes clean. Cosmic apron with your favorite superhero will add character while you bake.
The baking tools, equipment and baking ware needed in baking are massive. But, if you are just starting this hobby and want to equip yourself with the basic essentials go over the above list. Baking can be fun and deliver yummy baked goodies if you have everything needed from start to the final decorating activity.