A round-up of 5 groovy instruments
Music is a universal language that feeds directly into the soul. And with today's technology giving us the capacities to produce professional studio recordings from the comfort of our own living rooms, there's never been a better time to embrace the art as a past time – if not career.
Whether budding musician or curious beginner, this round-up of awesome musical instruments should get those creative juices flowing. All listed instruments and accessories are readily available from Beirut Shopping.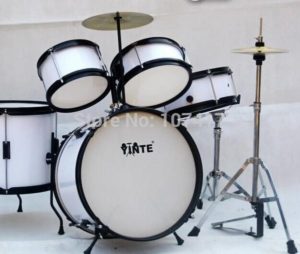 2017 LIMITED ELECTRONIC DRUM SET
This beauty from Bayuan resonates with power. The 5-drum kit has cowhide drum heads and 16 max tones, and measures at a diameter of 12 – 16 inches. Its drum chamber is made of birch wood, and it carries 5 drum pads. But while it appears through a surface observation to be an acoustic drumset, it's actually a hybrid electronic kit with surface simulation and a multi-sensor. Ideal for those who appreciate the true sound of a drum set, but also want the convenience of an electronic kit for performances with added recording benefits.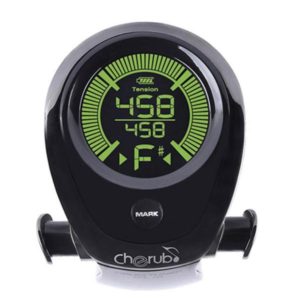 Cut out for both home recording and stage performances, this cherub shelf drum tuner is a beat-maker's best friend. It has a built-in microphone which can record sound of the acoustic drum shell and pegs on smoothly to hoops through a clamping system. You also have the added benefit of gauging both pitch and tension simultaneously, which makes the process of tuning the drumset much easier. Its display illuminates brilliantly so that all the information you'd need is made visible, also lending to it a space-age look. Battery charging is done via USB, and its tuning range is between 30 – 500 Hz, with a sturdy metal casing that keeps it all together. There's also a custom-designed DT Tune Buddy app available on iOS store.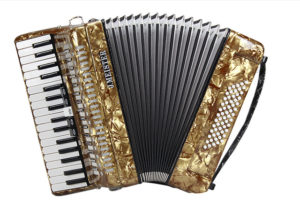 With 34 keys, this diatonic accordion is imported from Germany, and is an ideal pick for anybody that's trying their hand at the accordion. Flowing and charming in equal measure, it's made with the beginner in mind and designed for adolescents. You have an array of colors to choose from, be it blue, black, red, grey or golden. The J. Meister accordion weighs 7.5 kgs and has a bass number of 60 pieces. Definitely a stunner to behold with that vintage design that will transport you to an alleyway in Paris.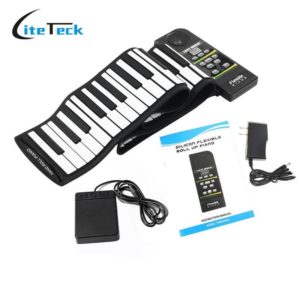 88 KEY SILICON FLEXIBLE ROLL-UP KEYBOARD
While this item doesn't exactly equal the true harmony and acoustic magic that a real piano has, as no keyboard really comes close, it's definitely the best accomplice any electronic musician could ever have. Much more than just a gimmick, the silicon folding piano is an 88-key keyboard which when you're done playing can be folded up and placed in a handbag. It's a great way to economize on studio space if you find yourself cramped up. It's powered by 4 AAA batteries or 5v DC charger and comes pre-installed with 23 demo songs, 100 kinds of rhythm, and 128 varying tones to choose from.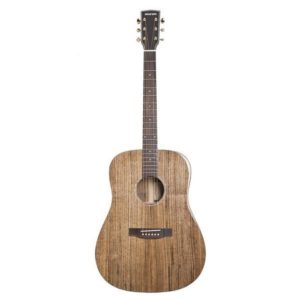 As a beginners guitar, this item from Sagitar definitely ranks up with the quality factor. It's made of beautiful Picea Asperta, a spruce that is sourced from China, it has a closed knob string winder and is an ideal choice for infant beginners that are being home-schooled in the art of music. Its bow material is composed of Brazil wood, and its color is a high-grade walnut that will do wonders to your beginner's fingers. You also have the option of adding an electric box to amplify your sound.    
So if you with your ear out-turned, whether musically trained or not, are open for suggestions that'll get you launched on your path towards musical mastery, you'll be in good hands with any of these fine picks.
All items mentioned are available at the click of a button from Beirut Shopping.