9 Must-Have Products For All Cat Owners
Are you a proud owner of a furry cat? Whether your cat breed is Himalayan, Persian or any domesticated cat ideal for the home care it is best you provide this furry friend the essentials that will make him or her feel loved. Here's a checklist of must-have products that all cat lovers should readily store at home.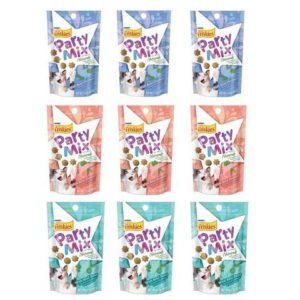 Cats can be picky eaters. If you want to make sure your cat's daily diet and nutrient requirements are met why not stockpile Party Mix Friskies. What's inclusive in this party mix? Well name it, this party mix has three Friskies Naturals of chicken, tuna, and salmon combined with vitamins and minerals. I'm definitely sure your furry car will keep purring for more of these yummy treats.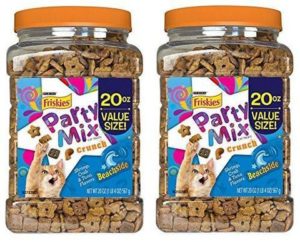 Another party mix that cats of any breed would love to eat during their meal time is the Purina – Party Mix which contains one can of Purina Friskies Party Mix Beachside shrimp, crab and tuna flavors. Why? This party mix contains seafood products that we all know for a fact that cats craved most.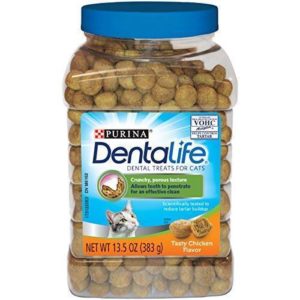 Do you want to keep your cat's teeth healthy and free from tartar or cavity? One of the must-have cats treats that will keep cats teeth clean are the Purina DentaLife Cat Treats. These treats are specifically designed to penetrate deeply into your cat's teeth, making sure all sides of their teeth are kept clean. The Purina DentaLife cat treats don't contain artificial flavors and ideal for adult cats.
Rat – refillable Catnip Toy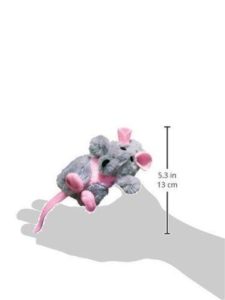 Cats are very playful. They love to run, jump and play around. If you want your cat to be well entertained even when you are not around buy a plush toy like the Kong Rat Refillable Catnip toy. This plush toy is highly recommended as play buddy for cats because it only contains all natural North American catnip.
Cat Toys 20 Piece Variety Pack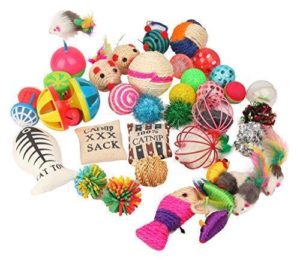 Similar to meals any cat would love to have a variety of items to play and investing in the Cat Toys 20 Piece Variety Pack is a wise choice. Why? This cat toy pack comes with different kinds of toys that will keep any breed of cat up on his or her toes all the time. The pack includes a mouse, ball, bell, catnip, Mylar Balls, feathers, teaser-cat and a lot more. You can even use this toy pack on hand during holidays, birthdays or any special occasion where your friends, relatives or next door neighbor could tag along with their cats. Be sure to discard any toy that has been damaged to prevent your cat from chewing any tiny particle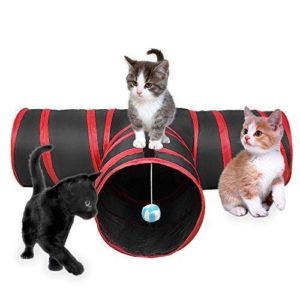 Cats of any age or breed are very explorative and curious about their surroundings. If you don't want your furry friend to be getting your way or any precious item of the house gives him or her a cat tunnel. I highly recommend a cat tunnel with 3 attachments that will be a true source of fun, exercise, and entertainment. The 3 Way Cat Tunnel has 3 tubes with each tube at least 10 inches in height and 1 foot in length.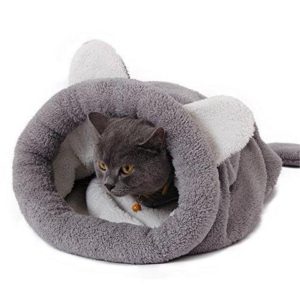 A sleeping bag is every cat's essential because this would serve as a resting place. Aside from serving its purpose of a place to sleep, a sleeping bag can be a hideout during colder months to keep them warm.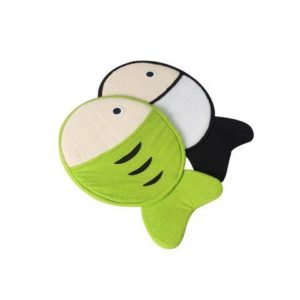 I'm sure you don't want your cat from ruining your expensive family coach or antique furniture piece. How to prevent your cat from damaging your furniture? Look for a top quality scratching pad like the Pisciform Cat Scratching Board Cat Sisal Scratcher Pet Pads. This type of scratching pad is made from durable cloth material with an attractive design that will capture any cat's attention.
Every pet should be given a personal bowl where he or she can comfortably eat his or her meals and other treats. It's best to buy a bowl made from ceramic material because this is non-toxic and resistant to high temperature. Other features of ceramic bowls are dishwasher safe and have anti-slip support.
The above are just some of the must-have products that cat lovers should consider buying. If you don't have any idea where to shop these mentioned items feel free to visit beirutshopping.com and browse their wide selection of pet products within your budget.