10 Must Have Art Supplies For Children
Is your child into arts and crafts lately? Or, perhaps she or he is attending art class as part of their school curriculum. Whatever the reason, it is crucial that you find time to complete the needed art supplies, so that your child can turn his or her creative ideas into amazing artworks. Below are 10 must have art supplies that you should invest for your child's passion for arts and crafts.
Poster paints are among the basics in arts and crafts because they are affordable, versatile, accessible in almost arts and supplies shops and most of all safe to use. Aside from that, poster paints come in a variety of colors to suit any child's arts and crafts project. In fact, the poster paints colors are available in vibrant shades and adhere quickly on surfaces.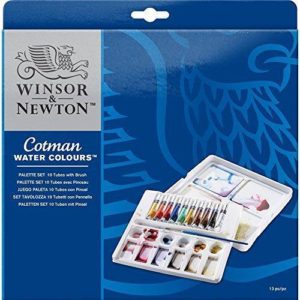 If your child loves to paint why not invest on top quality watercolor paints. Watercolor paints just like other paints are useable to almost arts and crafts activities including science subject.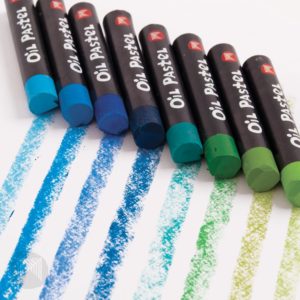 Another must have art supply items that should be included on your shopping list are oil pastels. They will make good partners for your child's drawing activity. Besides, using oil pastels is less messy if compared with other types of paints.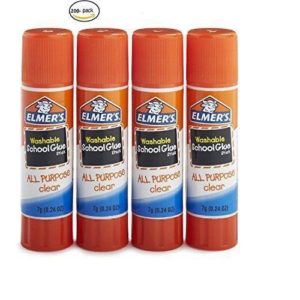 Glue is a staple in most arts and crafts projects. Although, glue isn't often used it comes very useful when trying to put together something. Of course, if your child is quite too young to use a glue stick and glue gun go for glue dots that stick instantly.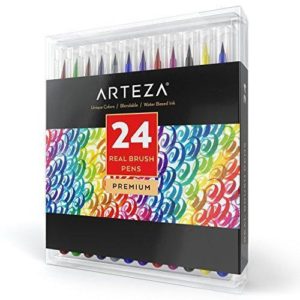 If your child has passion in creating masterpiece drawings and paintings, then, look for artist paint brush set that can work on most types of paints (acrylic paints, poster paints, watercolors) like the Filbert Paint Brush Set that comes in 8 pieces.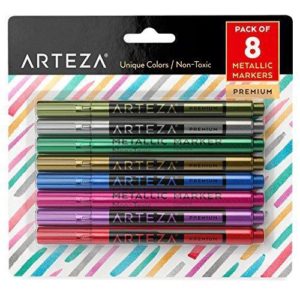 Markers come in different kinds; washable, non-washable, thin or thick. They are widely used for doodling on leaves and rocks or on any black surface.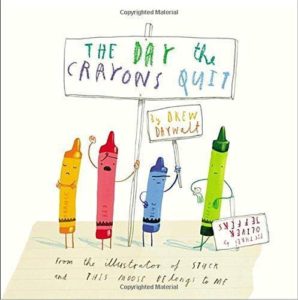 Among other essentials that will always be part of your child's art supplies are crayons. If you're concerned about your little one safety when using crayons better buy crayons made from beeswax.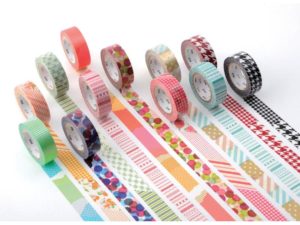 The tape is mostly used in any arts and craft activity. The old, plain tape we are used have now evolved into printed or colored tapes. You might even fall in love with the washi tape that comes in various designs, colors, and pattern.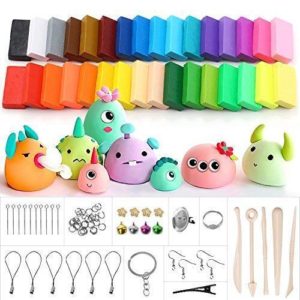 For older kids that are into pottery and sculpting through use of clay invest on air-dry clay because this product is not as messy. You can also check for other air dry modeling clay with a stretchy feature that will allow your child to work with ease.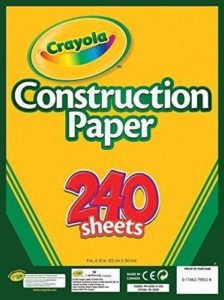 Yes, definitely one of the art supplies that you should have enough supply, both for white and colored construction paper. You should also include sketchbook, watercolor paper, easel paper rolls and Origami paper sheets.
What other items that you can include on your child's arts supplies shopping checklist?
The above-mentioned art supplies are just some of the common items usually found in any child's arts and crafts box. However, if you want to enhance your child's creative talent and eventually inspire him or her to try other arts and crafts project like embroidery, sewing or mosaic, then, look for affordable embroidery kit or mosaic kit for beginners.
Arts and crafts can be truly fun and worthwhile. For your child to perform well while doing arts and crafts activities equip him or her with the right art supplies and tools that have passed quality standards.